Pizza
Where's best to eat & who delivers straight to your door in Swindon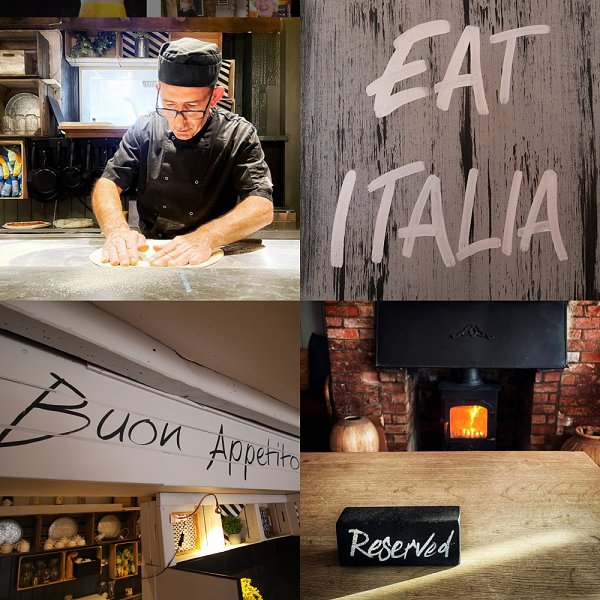 The Brewers Arms, Wanborough
High Street, Wanborough, Swindon, SN4 0AE
Telephone: (01793) 790707
DINETAKEAWAY
Now featuring EAT ITALIA in the converted front-bar and serving an 'Eat Around The World' menu in the main restaurant room.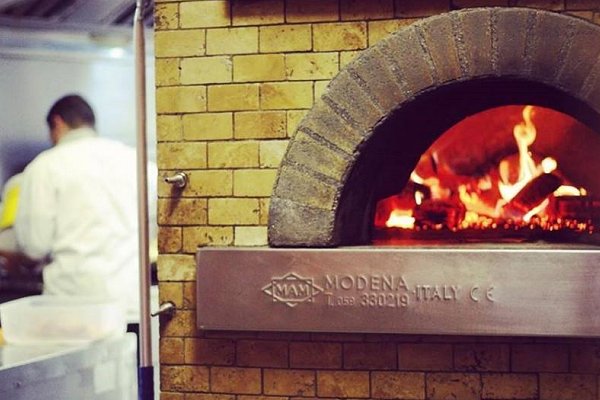 Fratello's
12 Victoria Rd, Swindon, SN1 3AJ
Telephone: 01793 574444
DINETAKEAWAYDELIVER
The only Italian with a wood-fired pizza oven for a more authentic taste. Eat in, collection + FREE home delivery.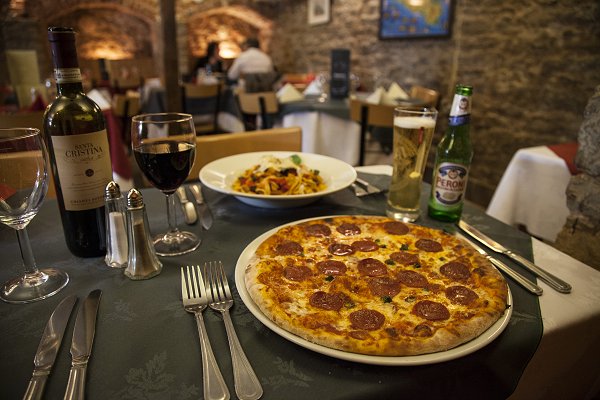 Mario's
7 Wood Street, Old Town, Swindon, SN1 4AN
Telephone: 01793 531566
DINE
The first to serve pizza in Swindon way back in the 60s. Eat-in only.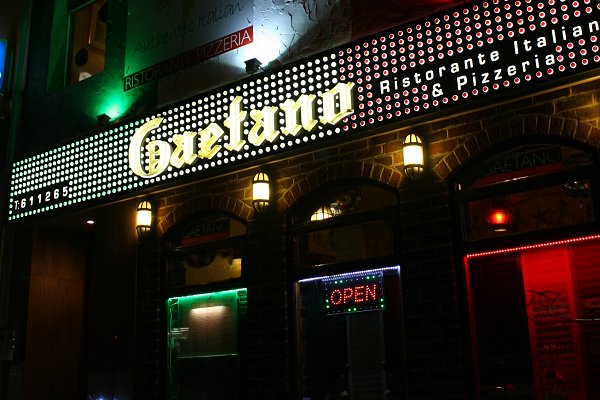 Gaetano
131 Victoria Road, Swindon, SN1 3BU
Telephone: 01793 611265
DINETAKEAWAYDELIVER
Full pizza menu for eating in + collection-only takeaway.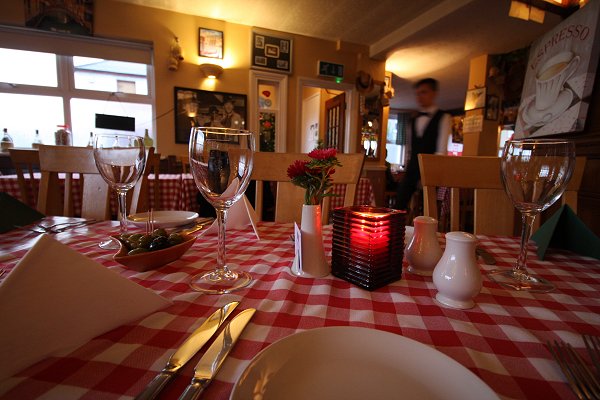 La Carbonara
62 Westcott Place, Swindon, SN1 5HW
Telephone: 01793 527944
DINETAKEAWAY
Beautifully made pizzas. Eat in only.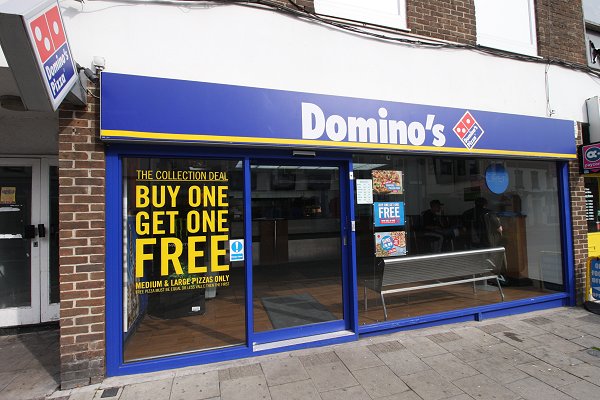 Domino's Pizza - Old Town
Unit 1, 17 - 21 High Street, Swindon, SN1 3EG
Telephone: 01793 488400
TAKEAWAYDELIVER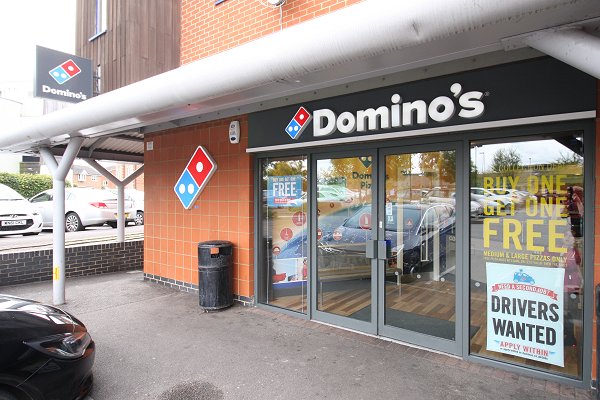 Domino's Pizza - Taw Hill
17 Aiken Rd, Taw Hill, Swindon, SN25 1UH
Telephone: 01793 701888
TAKEAWAYDELIVER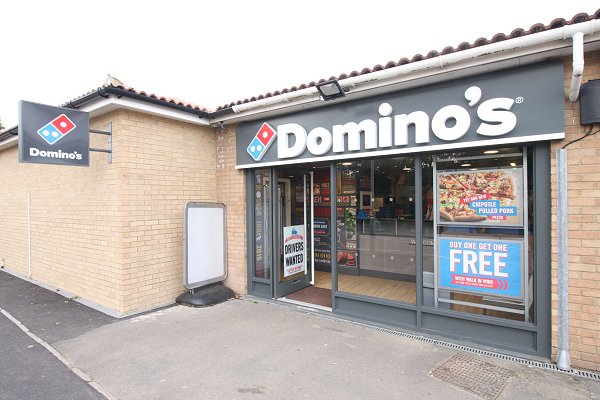 Domino's Pizza - East Swindon
1 Windbrook Meadow, Swindon, SN3 4UA
Telephone: 01793 831999
TAKEAWAYDELIVER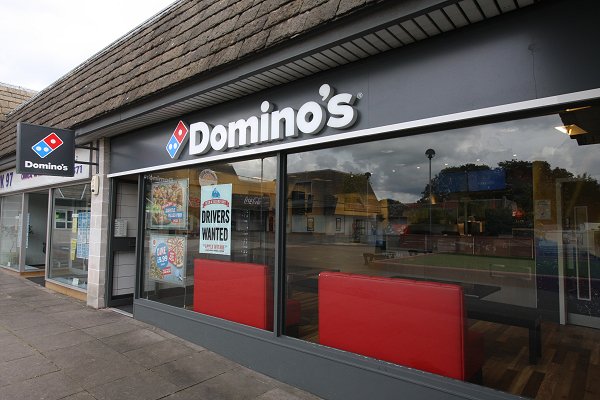 Domino's Pizza - West Swindon
4 Town Square, West Swindon District Centre, Swindon, SN5 7DL
Telephone: 01793 877585
TAKEAWAYDELIVER
Pizza Express, Outlet Centre
Swindon Designer Outlet, Train Street, Swindon, SN2 2DY
Telephone: 01793 433933
Pizza Hut Delivery - Groundwell Road
Groundwell Road, Unit 4 Empire House, Swindon, SN1 1LT
Telephone: 01793 484833
Pizza Hut - Shaw Ridge
Whitehill Way, Swindon, SN5 7DN
Telephone: 01793 876212
Pizza Hut - Greenbridge
Stratton Road, Greenbridge Retail Park, Swindon, SN3 3SG
Telephone: 01793 422844
Pizza Hut - Cricklade Road
10A Clive Parade, Cricklade Road, Swindon, SN2 1AJ
Telephone: 01793 722262
Pizza Express, Old Town
5 Bath Road, Old Town, Swindon, SN1 4AS
Telephone: 01793 484 300