Italiano!
Buon Appetito! Swindon's most popular choice of restaurant!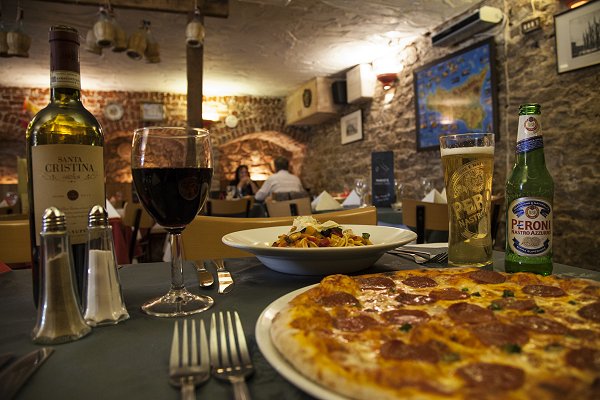 Mario's
7 Wood Street, Old Town, Swindon, SN1 4AN
Telephone: 01793 531566
DINE
The oldest, traditional trattoria in Swindon. Hidden away in the heart of Old Town, you can expect a big Ciao! from Zeus, who has now recently taken over. A quality home-cooked Sicilian and Italian food and wine in a warm and typically friendly cellar atmosphere.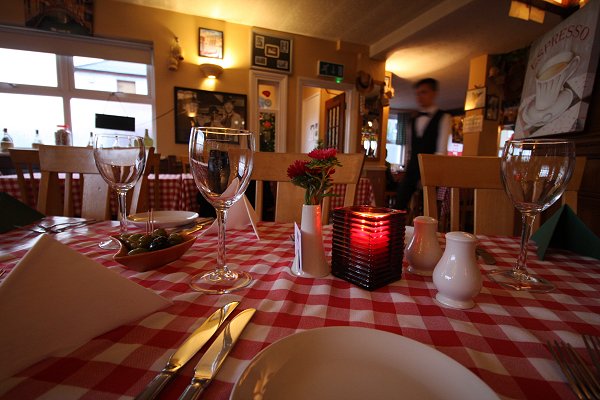 La Carbonara
62 Westcott Place, Swindon, SN1 5HW
Telephone: 01793 527944
DINETAKEAWAY
SORRY, NOW SADLY CLOSED.For the true taste of Italy in Swindon, La Carbonara is harder to beat than a Juventus back four. This place really has the feel of a casual Italian bistro in the heart of Rome. Easy to find and in-expensive, this restaurant is perfect for friends or family.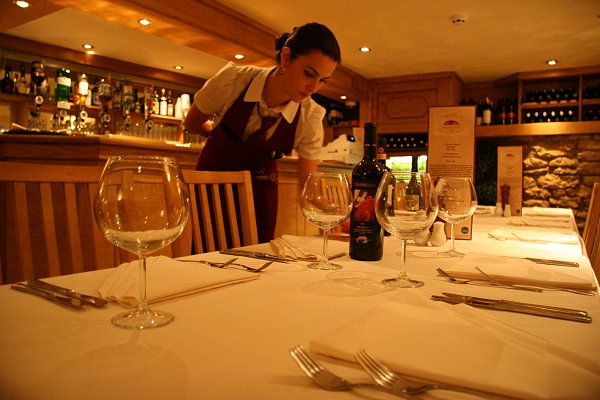 Fratello's
12 Victoria Rd, Swindon, SN1 3AJ
Telephone: 01793 574444
DINETAKEAWAYDELIVER
Known as "the wood burning restaurant", Fratello's offers a touch of class in a restaurant that will definitely surprise you if you're a first time visitor. No wonder they've won so many local awards.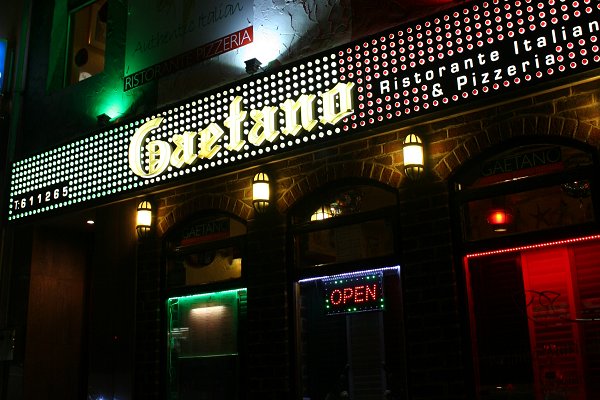 Gaetano
131 Victoria Road, Swindon, SN1 3BU
Telephone: 01793 611265
DINETAKEAWAYDELIVER
With a name like that, run by an Italian stallion called Carlo, you're in safe hands if you want an affordable, genuine Italian mouthful. Upstairs party room too.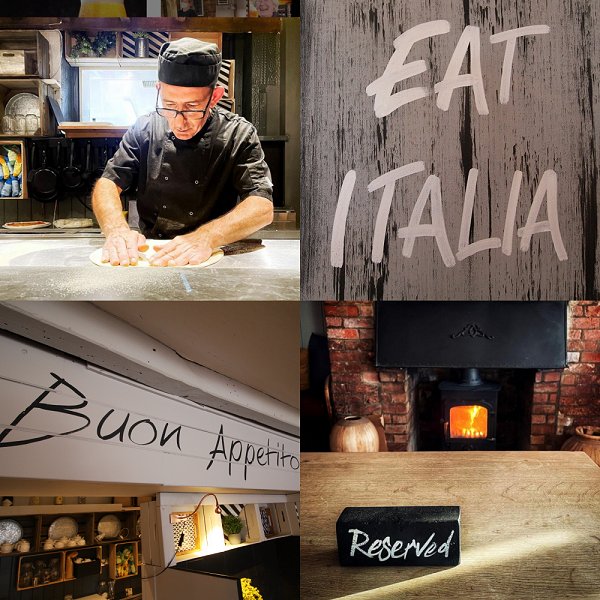 The Brewers Arms, Wanborough
High Street, Wanborough, Swindon, SN4 0AE
Telephone: (01793) 790707
DINETAKEAWAY
Now featuring EAT ITALIA in the converted front-bar and serving an 'Eat Around The World' menu in the main restaurant room.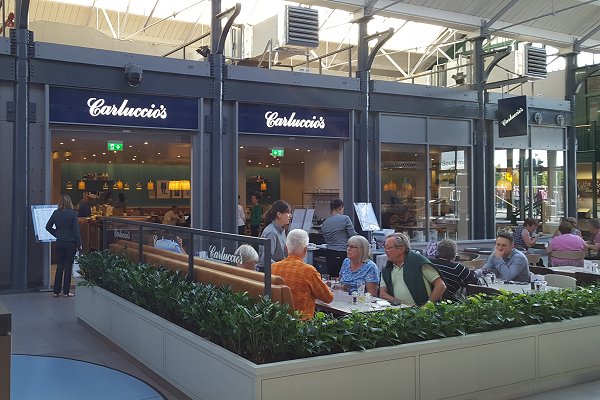 Carluccios
Unit 11/12, The Designer Outlet Centre, Swindon, SN2 2DY
Telephone: 01793 480670
DINE
Contemporary Italian cafe-deli at the Swindon Designer Outlet serving pastas, handmade focaccia and a kids' menu.

Da Vinci Restaurant
62 Fleet St, Swindon, SN1 1RA
Telephone: 01793 617896
Ask Italian
Regent Circus, Swindon, SN1 2DF
Telephone: 01793 615381
Fabio Ristorante
15 Bath Rd, Swindon, SN1 4AS
Telephone: 01793 615306
Casa Paolo
Common Platt, Swindon, SN5 5JX
Telephone: 01793 772027
Leonardo Ristorantino
188-189 Victoria Road, Swindon, SN1 3DF
Telephone: 01793 490151
Prezzo
Regent Circus, Swindon, SN1 1FA
Telephone: 01793 486477
Bardolino
18 Wood St, Swindon, SN1 4AB
Telephone: 01793 527798
Il Capricorno
26 High St, Swindon, SN1 3EP
Telephone: 01793 522159
Ciao Eatalia
26 Swindon Street, Highworth, SN6 7AH
Telephone: 01793 762888